The consequences of a data breach are more than just the costs associated with data recovery.
As most know, the costs to recover lost data are exponential. Depending on the severity of the breach, most data recovery efforts cost businesses an average of $3.86 million, according to IBM. Besides the obviously devastating risk of losing unrecoverable data, businesses also suffer from the reputational damage of being a partner people no longer trust working with.
According to Centrify, consumers are quick to turn their backs in the event of a breach, with 65% of data breach victims reporting lost trust in an organization.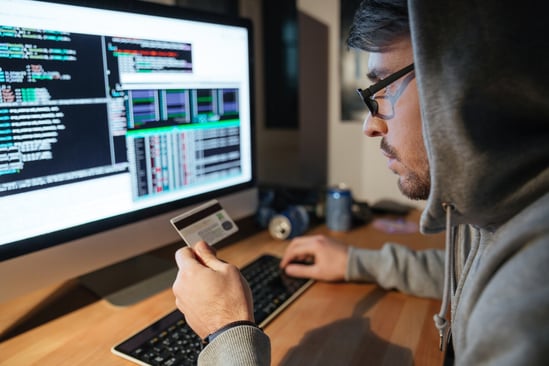 But the damage doesn't stop there.
Operationally, businesses should expect disruptions in their day-to-day. If the damage is severe enough, a complete loss of data will require copious amounts of time to recover, again, if recoverable. Some businesses will even do a temporary shut down until they find the source of the breach. As guessed, operational halts, result in distressed customers and an overall pause in revenue.
Back in 2014, Home Depot experienced the largest retail card breach in history (Krebs). Home Depot, retailer to individual consumers and businesses, fell subject to a custom-built malware attack that stole over 56 million customer debit and credit card numbers and 53 million email addresses. "Instead of building a secure system, The Home Depot failed to protect consumers and put their data at risk," New York Attorney General Letitia James commented. The malware specifically attacked the information stored in the self-checkouts, going unnoticed for five months. According to CyberScoop, Home Depot entered into an agreement as a result of this widespread breach agreeing to hire a chief information security officer. After months of cleanup, Home Depot stated that this breach cost them $17.5 million dollars.
Breaches involving confidential, personal information will likely lead to class-action lawsuits. Home Depot, Target, and Neiman Marcus, for example, all suffered data breaches that lead to millions of dollars in settlements, legal fees, and payouts.
Customers trust that businesses will fully protect their personal information - many databases store not only credit card numbers, but also addresses, family information, birthdays and more. Chances are, by the time a business realizes they have been breached, months of data have already been compromised.
Sadly, several companies suffer from data breaches every day. Chances are, someone you know has experienced one. Most businesses have had preventative measures in place to protect them from breaches however as technology advances, so do the hackers and the software taking down businesses.
It could happen to you. Protect your business inside and out.